The very first thing I would do to get started as a comedian is to find out if there are any comedy open mic nights in your local area.
Comedy open mic nights are where most new comedians start and the easiest ones to find will usually be hosted by local comedy clubs if your area has them.
Usually, comedy club open mic nights will be listed on the comedy club website.

Note: Usually you will need to bring a certain number of people to the open mic night in order to get stage time. These are called "bringer shows".
If you don't have a comedy club in your area, you may have to do some research to see if there are any other venues in your area that host a comedy club open mic night.
Otherwise, you will have to travel to get stage time or if you have the ability to develop and deliver a clean stand-up comedy act, you can use the information in the Corporate Comedy Secrets course to set-up local area gigs outside the comedy club scene.
Once you have located a comedy open mic night, you will need to spend the time at that show so that you can find out what the process is to get stage time and how much time you are afforded when you do get stage time.
One of the things that I recommend is that you talk with other open mic comedians to find out if there are any other local open mic nights or performing opportunities in your area.
Depending on the area that you live, you may find that there are several comedy open mic opportunities that are outside the comedy club scene and can be a challenge to find unless you talk with other comedians.
Once you have identified venues to perform in, you will need to be prepared to deliver a 3-5 minute stand-up comedy act. The amount of time you get on stage can vary for each comedy open mic night.
Related Video:
---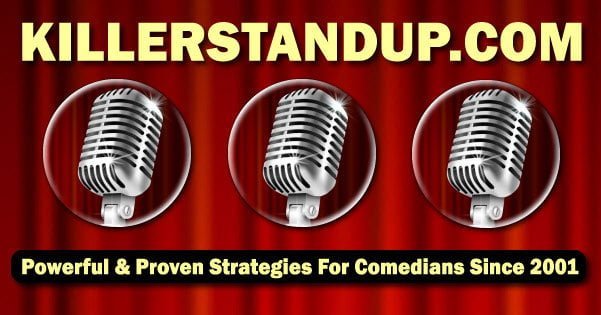 Do your friends think you're funny? Have you thought seriously about becoming a pro comedian? If that describes you, you might want to take a very close look at what this website has to offer that can dramatically improve your chances of success. Continue reading Are You Funny? Create A Stand-up Comedy Act That Rocks The House!?
---