There are basically 3 broad types of talent agencies that can work with comedians: local, regional and national.
A comedian's ability to get into the talent pool of any particular talent agency is dependent upon the type of talent agency involved and the type of act the comedian is able to deliver.
Usually (but not always) comedians who are in a position to approach a talent agency for potential inclusion in their stable of entertainers need to be at headline level and can deliver a solid 45 minute stand-up comedy routine and have a professional EPK (electronic press kit).

Most talent agencies work on a "buy and sell" basis, meaning that they charge a certain amount to provide their clients with the talent they want and pay the entertainer less in order to make a profit.
This is important to understand because sometimes a comedian can get paid significantly less than the talent agency using the buy and sell model to employ entertainers.
In other words, the difference in who gets paid how much can be unacceptable to some comedians.
Local Talent Agencies
Most metro areas have one or more local talent agencies that will work comedians who can deliver a clean stand-up comedy act.
The typical clientele that these agencies deal with are organizations and businesses — primarily those who are having a special event or function and desire entertainment beyond or instead of the standard band or DJ.
Subsequently, comedians who can only deliver an "adult" or profane act are pretty much excluded from local talent agency involvement because of the clientele who approach local talent agencies for entertainment.
Regional And National Talent Agencies
Regional talent agencies cover a multi-state area from a central location and will work with talent in the states that they cover.
National talent agencies cover all states across the nation.
There are some regional and national talent agencies who will work with comedy club comedians who are at the headliner level.
However you will find that most of what these talent agencies offer in the way of stand-up comedians tends to be focused on corporate comedians who can deliver a clean act because the profit base for providing such talent is far greater than providing comedians for comedy clubs or similar types of venues.
And again, comedians who approach these agencies will need to have a professional EPK in order to be considered for inclusion in their stable of entertainers.
I should also mention that unless a representative from any type of talent agency has seen a comedian's act in person, they will typically request a longer, unedited video recording of a stand-up comedy performance (as opposed to several brief YouTube video clips on an EPK) in order to ensure that the comedian's act is appropriate for the clients they work with if they are considering adding a comedian to their stable of entertainers.
Related Video:
---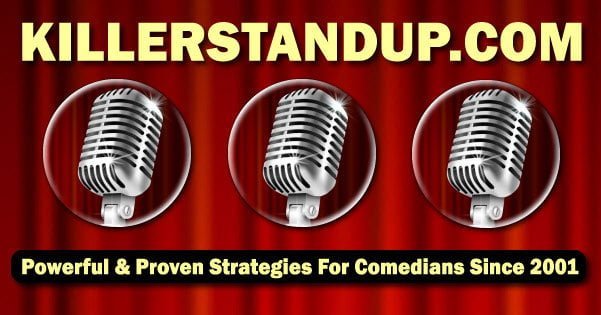 Do your friends think you're funny? Have you thought seriously about becoming a pro comedian? If that describes you, you might want to take a very close look at what this website has to offer that can dramatically improve your chances of success.
---