While there is a certain amount of competitiveness in any entertainment endeavor, you might be surprised to know that stand-up comedy is not nearly quite as competitive as it appears on the surface.
The reason I say that stand-up comedy appears highly competitive on the surface is because if you go to just about any stand-up comedy open mic night, you will usually find that there are many more new comedians vying for stage time than there are spots available for the show.

And at most comedy open mic nights, there are usually 20-30 spots that are filled.
So if you want to see for yourself just how little competition there really is among comedians anywhere, here's what you do:
1. Go to any comedy open mic night armed with a blank piece of paper and the writing utensil of your choice.
2. As each comedian goes on stage, write down their number in the lineup (#1, #2, etc.)
3. Then, simply put a check mark by the number representing any comedian in the lineup IF they got noteworthy laughs on stage during their performance.
That's it! And here's what you will find in most cases:
There will usually only be 3-5 comedians (if that) who are able to generate noteworthy laughs with their stand-up comedy act. And most of those comedians who can actually get some decent laughs will be the more seasoned and experienced comedians.
And I will also say this – those numbers will be consistent at almost every stand-up comedy open mic anywhere.
So if you understand that the comedians who can generate the biggest, most frequent and consistent laughs will progress the fastest and get the most performing opportunities…
You will see why I say that there is actually very little competition among comedians in the comedy club marketplace.
I should also mention that for comedians who can develop and deliver a powerful and clean stand-up comedy act and can work in the corporate type markets that pay handsomely…
There is virtually NO competition because most comedians can only develop and deliver an adult act that can only be performed in the comedy club marketplace.
So is stand-up competitive? Just follow the instructions I have provided in this article and make that determination for yourself.
---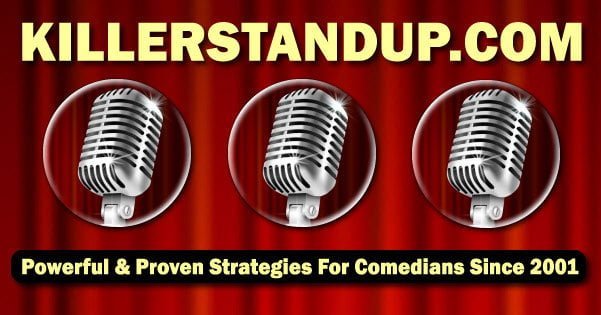 Do your friends think you're funny? Have you thought seriously about becoming a pro comedian? If that describes you, you might want to take a very close look at what this website has to offer that can dramatically improve your chances of success.
---